This listing is no longer available.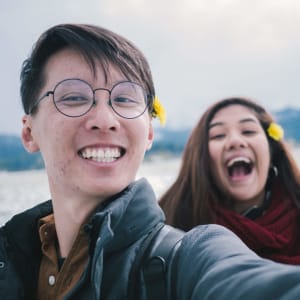 Joo Tat & Ili
26 & 28 years · Product Designer
Looking in: Singapore Central.
Description
Hi! 🦑 Ili and I are both product designers from Singapore, currently working in startups. We're both really easygoing and love to eat, explore and play board games but we definitely respect that everyone needs their quiet wind down time. We've both had great experiences sharing apartments in Singapore and US/Europe and what we're looking for are roomates to really colive with and not tip toe around each other hahaha.
Side note: we've been TRAINED by Ili's mum to be tidy and clean (she's got serious standards I tell you HAHA), so you don't have to worry about that 😅 Looking forward to meeting!