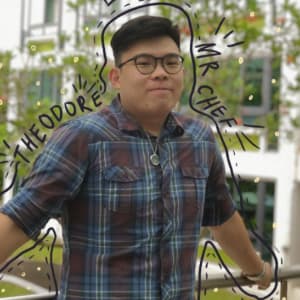 Theodore Koh & Christina Leong
26 & 48 years · Sales Administration and To-be-teacher
Looking in: North-East.
Description
Hi,
Im Theodore Koh. I would like to equire about vacanies for a common room/master room with air-con for 2 pax(myself and my mum) and a small dog who's 17 years old. We will only be renting short term for about 4-5months. My mum and I are both currently working full-time with occasional WFH days. My dog is deaf and mute and does not bark and is ok being in the room at all times. Whenever my mum needs to go office she will bring him along so that no mess is left attended at home.
We are looking for a room in the North-east area from Hougang to Punggol area as I am doing this to be physically nearer to my age-ing grandma in her remaining time and spend more quality time with her. Do let me know if you need any other information from me and feel free to contact myself or my mum, Christina Leong at 81819777 for anything regarding the room rental and us as potential tenants.
We are currently looking for a room as soon as possible.
Theodore Koh's verifications
Theodore Koh's social media